North Staffordshire Hostas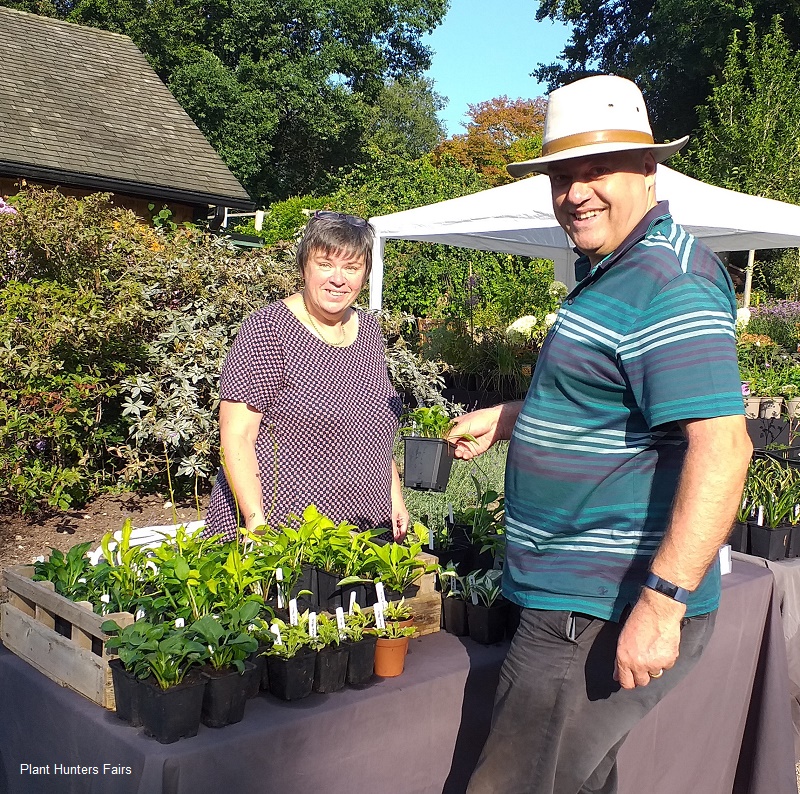 Robert Barlow's range currently encompasses 250 varieties of hosta and this will be increasing to 300 over the coming few years.Robrt and Margaret have been awarded National Collection status for British-bred Hostas
Robert also grows a good range of Hemerocallis (Day Lilies) and other plants for shade.
You will also find a great range of ferns on Robert's stall.
All plants are propagated and grown at the family run nursery in Endon Staffs.
Robert as a member of the British Hosta & Hemerocalis Society.
He can give talks and presentations on the subject of the growing and care of hostas. He is prepared to travel within the counties of Staffordshire, Cheshire, Derbyshire & Shropshire.
Contact Details for North Staffs Hostas