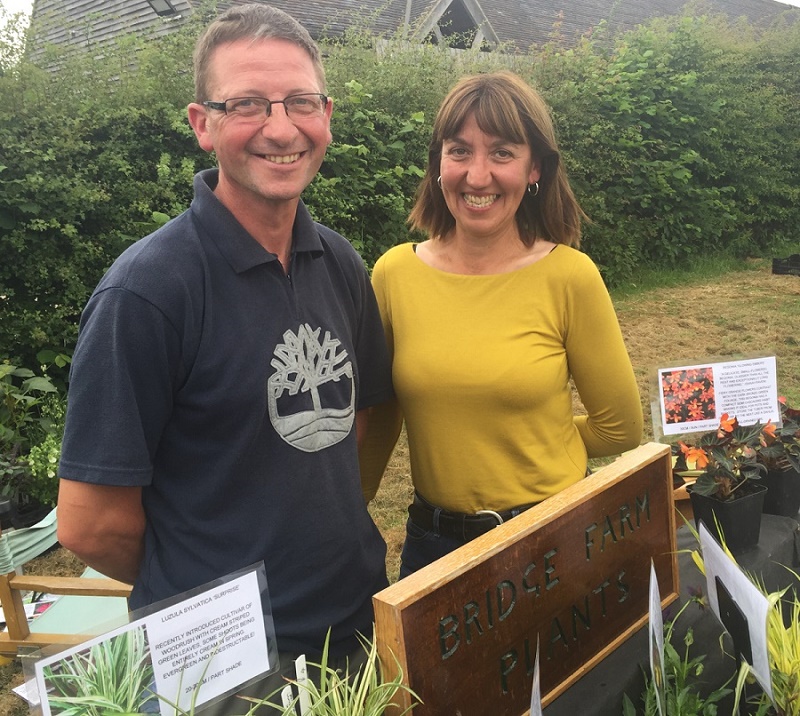 We are a small nursery specialising in, well, quite a variety of plants, being incurable plant addicts!
We have a wide selection of rare and unusual plants including: Shade Loving / Tolerant Plants including rarely offered Pulmonarias, Brunneras, Lamiums, Epimediums, selected Hellebores, Asarums, Aconites, Acteaes, and ferns, Variegated Plants, Green flowering plants and shrubs, Large selections of Digitalis, Nepeta, Sedum, Thalictrum, Borderline Hardy / Tender perennials including Salvias, Heliotropes and Scented Geraniums.
We propagate and grow most of our plants - in fact this all started as a result of our hobby and love of plants!
You can pre-order plants to collect at a fair. Here's is our plant list for 2023: Plant List (PDF format, opens in new window
Contact Alison & Jason at Bridge Farm Plants
Facebook: www.facebook.com/Bridge-Farm-Plants-in-Derbyshire-102939071356137