Welcome to Plant Hunters' Fairs
Our plant fairs are the place to find great value, top quality, traditionally grown plants for every type of garden.
We are pleased to be able to have a great line-up of events for 2022 with returns to some venues we missed in 2020 and 2021. All fairs are outdoors and so should be free of restrictions, however there may be times when we have to cancel or reschedule a fair as circumstances require. Please do check back here regularly and always before travelling to get the latest status for our fairs.
Printable 2022 plant fair calendar
Our latest gardening article by Alison Farnsworth of Bridge Farm Plants is all about Sanguisorbas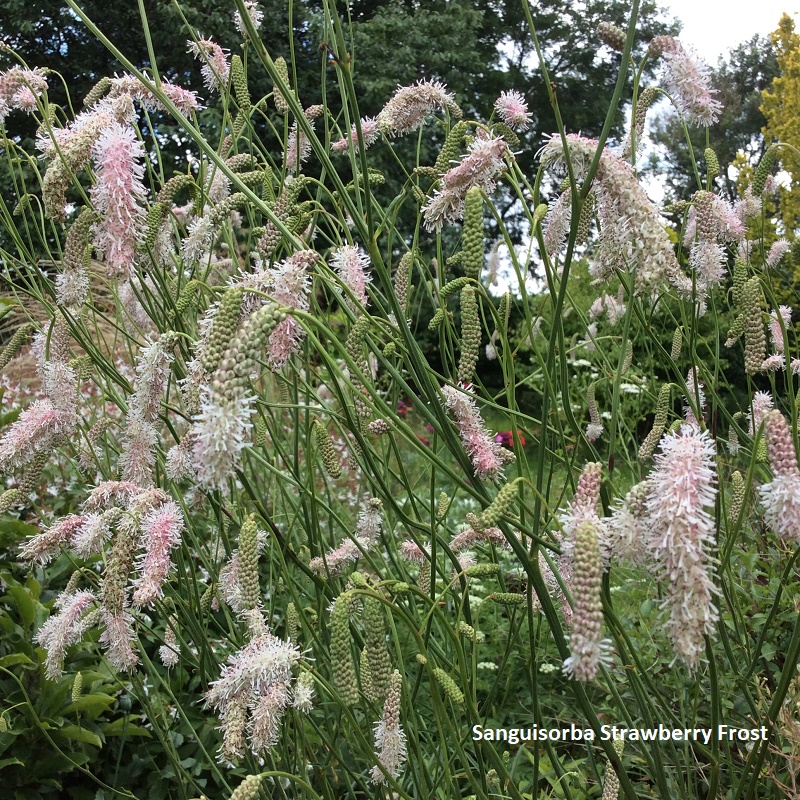 Coming to a Plant Hunters' Fair:
Always check with our website or Facebook page before coming to a fair to see the latest event status.
Some fairs may be ticketed and have timed arrivals to avoid crowding - You can find info on our Ticket and Event Summary Page
To help save plastic waste please bring your own bags
Bring contactless cards and also cash as some traders can't take cards and sometimes the phone signal lets us down
Face coverings may still be required to use indoor facilities at some venues - see venue websites for guidance
All our fairs are accessible for disabled visitors although most are on grass and some on gravel. Some are sloping making pushing wheelchairs more difficult. Some parts of a garden or venue may not be accessible because of steps etc.. It's best to contact the venue for up to date information
Fairs are totally in the open air and it has been known to be wet and windy in Britain in the plant fair season ;-) so wear appropriate footwear and pack a brolly or mac.
But most of all be prepared to be wowed by the plants and buy far more than you planned!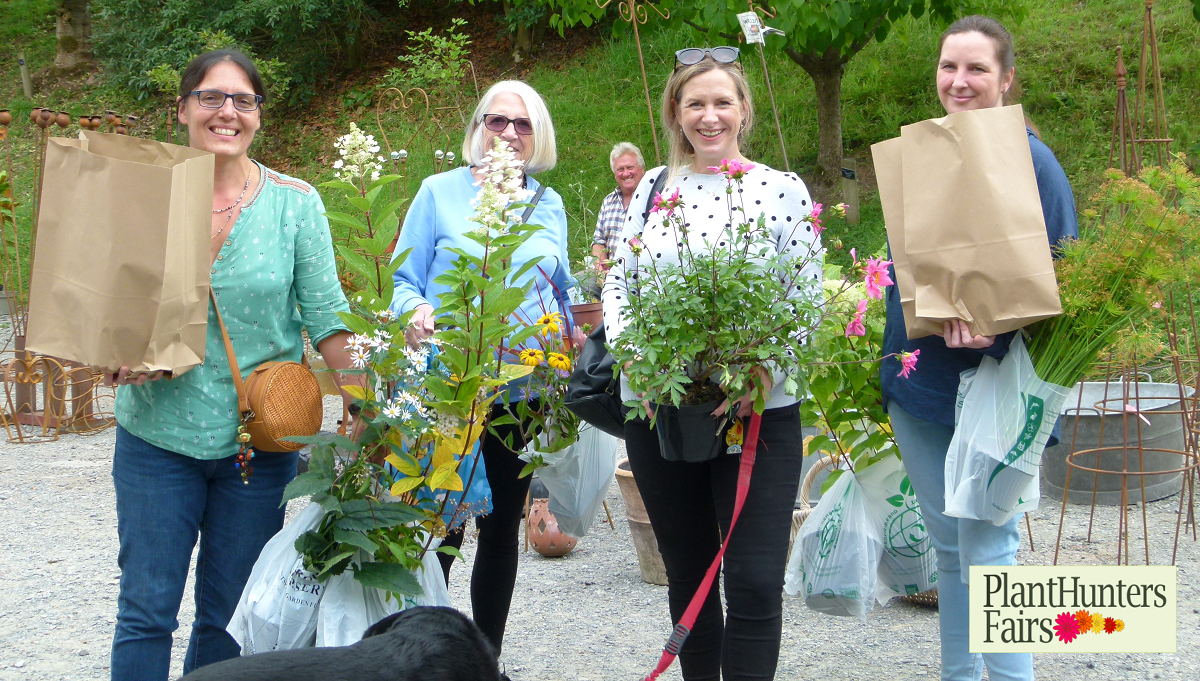 Fall in love with our venues
Our plant fairs are hosted by the most beautiful and most prestigious gardens and countryside locations in our region. They make a wonderful day out full of inspiring ideas for you to take back with you to your own garden.
When a fair takes place within a garden, we arrange half-price (or better) entry to the garden on that day and entry to the fair is included. Others fairs have a small charge or donation that all goes to maintaining the venue.
You can pop in for an hour and pick up some plants without breaking the bank, or you can make a day of it, exploring the lovely gardens or just enjoying the open air and peaceful surroundings.
"I have had some lovely days out attending the Fairs with my daughter. Thank you for organising them and looking forward to visiting again next year" Jan on Facebook
Explore our where our plant fairs are held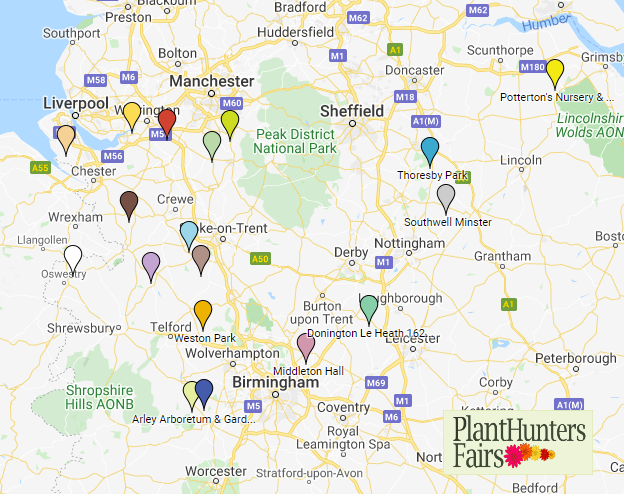 Be wowed by the plants
All our nurseries are small family-run growers, each with their own specialities. You'll find RHS medalists and keen plants people at our fairs. Above all, people who love plants and are passionate about what they grow. Each stall is different with it's own unique specialties. We go for quality and diversity rather than packing in lots of look-alike stalls.
"Great to see old friends, some amazing plant nurseries and go home with lots of plants. Happy, happy, happy!" – Linda on Facebook
"Fantastic outing. All the growers were really helpful and the plants were in really good condition and very reasonably priced." - Sandra on Facebook
And for those finishing touches we also have a select number of artisans who design and make garden accessories and artworks.
Browse our line up of nurseries & artisans