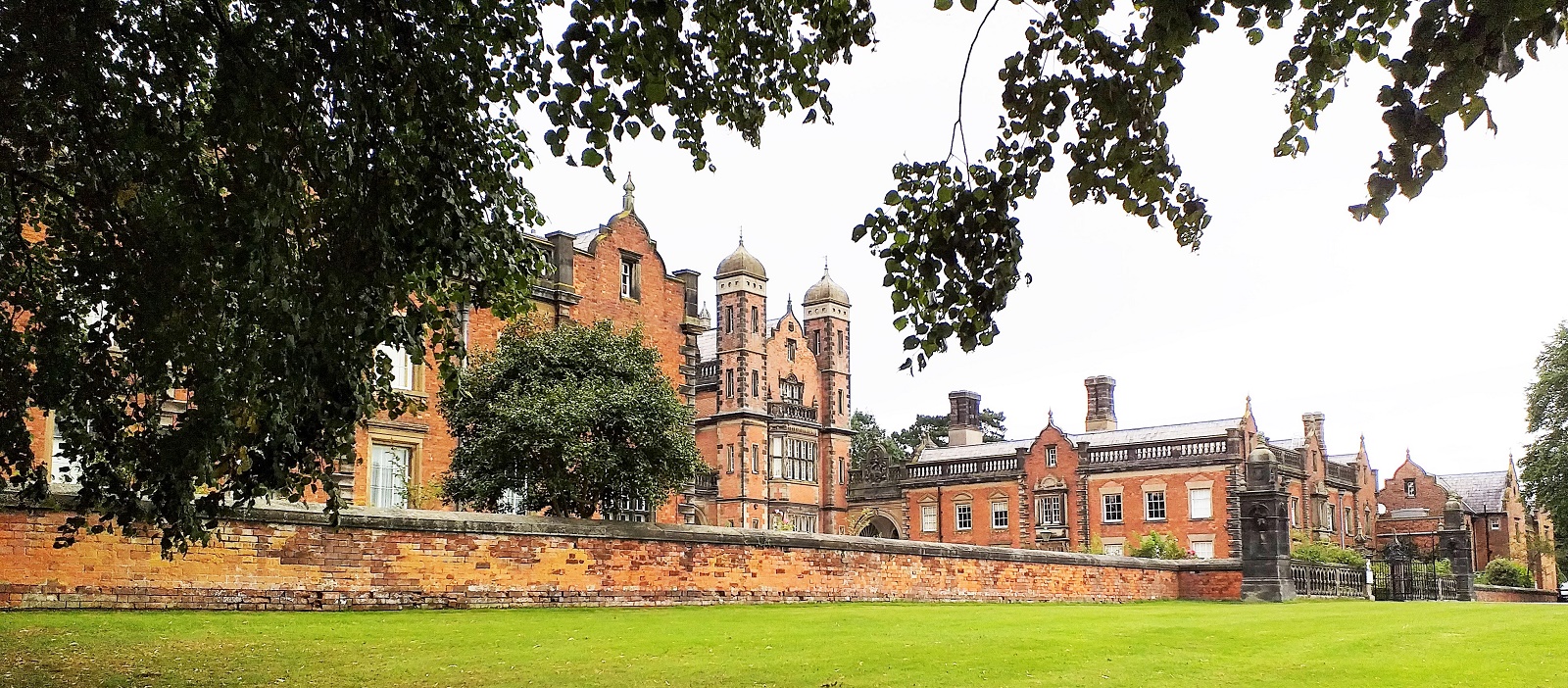 Capesthorne Hall
Macclesfield, Cheshire SK11 9JY
Sunday 11th August 2024
Times: 10am - 4pm
Admission: Plant Fair, Gardens and Lakeside Walks: £4.00 - Half standard price! (Children 5-16 years old: £1.50)
Parking: Free
Refreshments: Lakeside Café open from 11am for home-made light refreshments including soup, sandwiches, paninis, salads, cakes, creams teas, sweets and ice creams.
The fair and garden are wheelchair accessible.
Dogs on leads welcome in the fair and in garden on paths only
We also have a spring plant fair here - see details
The fair is on the parkland with the magnificent backdrop of the hall behind us. The entry charge includes access to the picturesque gardens.
Capesthorne is the much loved home of the Bromley-Davenports, a site on which they and their ancestors, the Wards and Capesthornes, have lived since Doomsday times. The present house, built between 1719 and 1732, replaced an earlier building which stood on the site of the column in the park.
The estate is a tranquil haven of wildlife, parkland and formal gardens. Through the Milanese gates, opposite the chapel, alongside the estate's chain of lakes, merge colourful perennials with more unusual 18th century plants, maples and cherry trees.
Line-up for Sun 11 August Capesthorne Hall
Alison Hayhurst Willow Willow basketry NEW
Artisan Plant Supports Hand made Plant Supports
Bridge Farm Plants Interesting and unusual herbaceous perennials
ChickenStreet A good selection of grasses and herbaceous perennials for naturalistic plantings
Conquest Plants Nursery Variegated and coloured foliage hardy plants
DJA Plants Cactus, succulents, house and garden plants
Green's Leaves Choice shrubs, perennials, grasses, foliage plants.
Hooksgreen Herbs Flowering and foliage herbs. RHS Medalists
Ian and Teresa Moss Rare and unusual salvias from a collection of over 100 varieties
John Cullen Gardens Plants for pollinators, National Collection of Achillea, RHS Medalists NEW
Jurassicplants Nurseries Rare trees, shrubs, exotic fruits and living fossils. RHS Gold Medalists
Mayfields Plants Wide range of bee and butterfly-friendly cottage garden perennials.
Meadowmakers Wildflower and native tree plants and plugs
Middlemoor Perennials NEW
Ox Eye Daisy Country style plants and quirky garden gifts
Piecemeal Plants Unusual hardy herbaceous perennials, bulbs, half-hardy and tender plants
Pottertons Nursery Alpines, Dwarf Bulbs and Woodland Plants RHS Gold Medalists
Primrose Bank Wide range of perennial plants. RHS Gold Medalists
SpecialPerennials Perennials for a nature friendly garden.
The Gobbett Nursery Shrubs, perennials inc Iris, Cornus, Syringa in season. RHS Medalists
Tissington Nursery Quality and choice perennials. RHS Gold Medalists
Address: Congleton Rd, Siddington, Macclesfield, Cheshire SK11 9JY
Website: www.capesthorne.com
email: info@capesthorne.com